What is Talking with Designers? This informative series launched in October 2017 on Instagram and LinkedIn, and has since then evolved into an essential staple in the online design community. Talking with Designers brings forward an insightful dialogue with designers, architects, and innovators within the Alberta Architecture and Design Community. It is an opportunity to celebrate the amazing work in our city, and to familiarize ourselves with the many talented individuals that design the buildings and spaces we eat, live, work, and play in.
Simply search the hashtag: #talkingwithdesigners on LinkedIn or Instagram, and you will have access to all the interviews to date!
For our launch event, we are excited to host a panel of 4: two from Calgary and two from Edmonton. Take a browse through their bios, below!
Tickets include food, drinks, and an insightful evening filled with exceptional dialogue. We hope to see you there!
* Parking is available on-site (paid underground parking) & street parking
* Networking and mingling from 4:30 pm-6:00 pm, with the panel discussion beginning at 6:00 pm sharp.
** Please note that this event will be filmed and photographed for the Interior Designers of Alberta and Shaw Contract.
---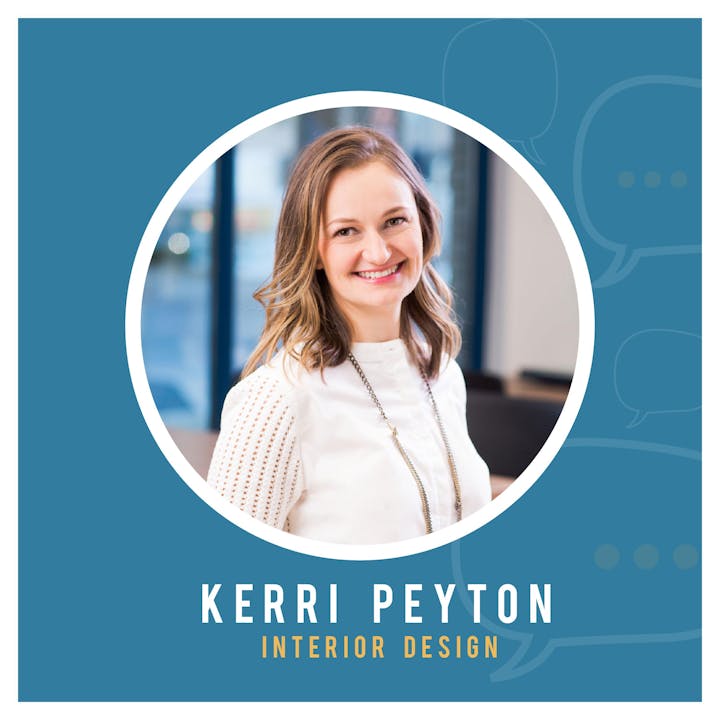 Kerri Peyton:
BAID, NCIDQ, LEED AP, AAA, IDA, IDC
Kerri Peyton is the principal designer of Peyton Licensed Interior Design Inc. in Calgary. Her work focuses on commercial interior design including offices, childcare, retail, and hospitality, as well as multifamily residential and clinical health care projects.
She is a Licensed Interior Designer recognized by the Alberta Association of Architects and holds degrees in Interior Design (Mount Royal University) and Communications Studies (University of Calgary). Following her internship with leading architectural and interior design firms in Calgary, Kerri started her own design firm in 2012.
Kerri brings a unique approach to the interior design profession thanks to her prior work experience in marketing and communications with leading corporations including RBC Financial and WestJet Airlines. This dual perspective allows for a deeper understanding of the impact of workplace design on corporate brand and productivity, and an emphasis on efficient project and team management.
In addition to project work, Kerri is a second-year Studio Instructor in the Interior Design degree program at Mount Royal University. She is also an active community volunteer, including President of the Interior Designers of Alberta, a member of the Interior Design Advisory Committee of the Alberta Association of Architects, and a member of the Capitol Hill Planning and Development Committee.
---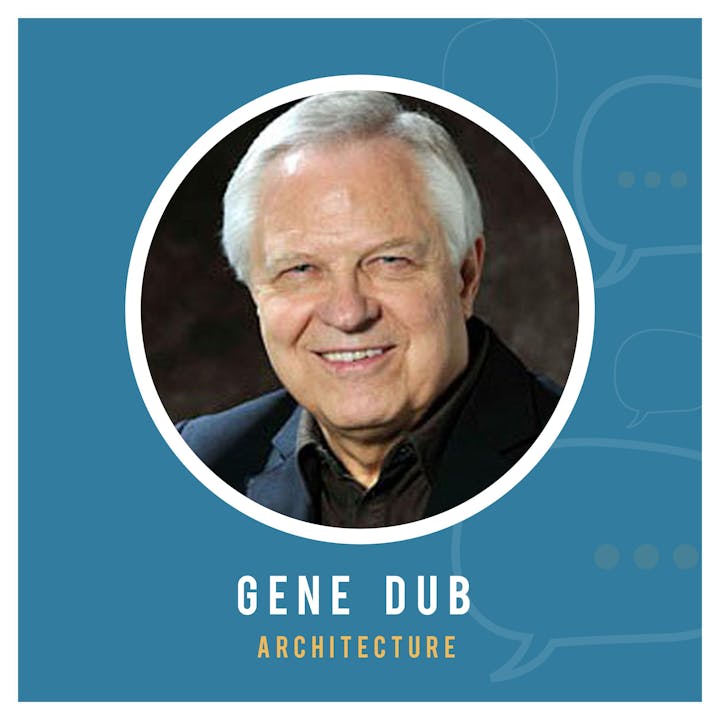 Gene Dub:
B.Arch., AAA, RCA
Gene Dub is best described as a city builder in the broadest sense. He has served as an Edmonton City Councillor, an architect, a public commentator on civic design, as a developer and a conserver of heritage buildings. He received a Bachelor of Architecture degree from the University of British Columbia in 1969 where he also did post-graduate work in 1971. In 1975 he founded Dub Architects Limited.
Gene Dub's best-known architectural design is Edmonton's City Hall, completed in 1993, which has since become a recognizable symbol for Edmonton's City Government and a focal point for Edmonton's civic square.
Gene Dub's development company Five Oaks Inc has preserved over a dozen historic buildings in Edmonton and Saskatoon, often through adaptive reuse as a stimulus to urban revitalization. For this effort, Gene Dub was the recipient of the 2014 Historical Recognition Award by the Edmonton Historical Board and two Heritage Canada awards. He was named one of the 100 Great Edmontonians of the City's first century and inducted into the City of Edmonton Hall of Fame in 2011.
---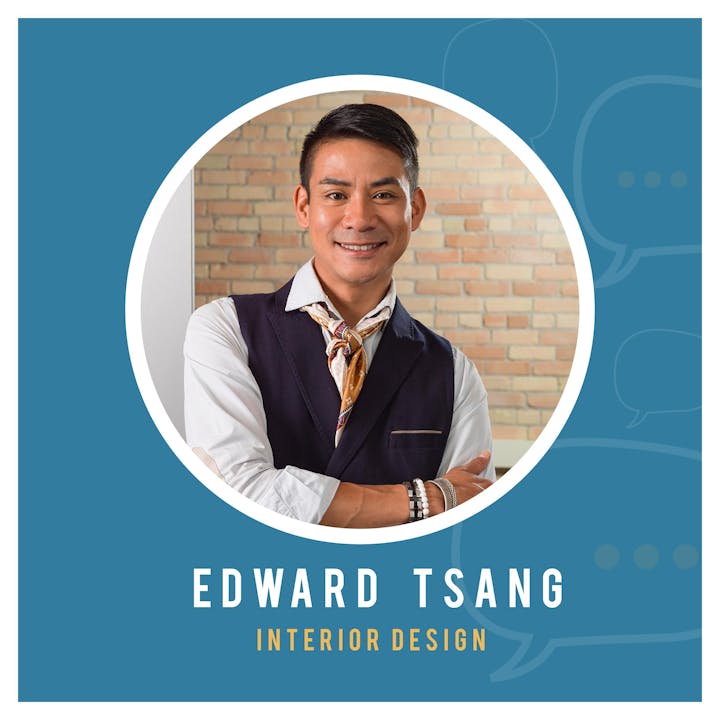 Edward Tsang:
DID, NCIDQ, IDA, IDC
Edward Tsang is the last person you'd expect to get lost in a crowd. With a bold sense of style and a confident swagger, his approach to fashion mirrors his approach to work and he never ceases to make an impression. Much like his innate need to spontaneously add original and edgy pieces to his daily wardrobe, Edward listens to what his clients need and always gives them an option to try something different – he knows the risk can be worth it. Guaranteed to be a little overdressed for every occasion, Edward has fun with putting his best foot forward and playing with different ways to fearlessly express himself.
Inspired by cultural nuances, technology, street fashion and getting out into nature, Edward knows that you can be inspired by just about anything – all it takes is a fresh perspective. A fan of documentaries, Edward likes to understand what makes people tick and is influenced by real-life stories and how people connect with each other. Bringing dynamic energy to everything he does, he knows strong team collaboration makes outcomes more interesting and exciting.
Edward joined the B+H interior design team in 2011 and has over 18 years of design experience. His strengths are profiled in concept design, hand sketches, design development and management of the design team. With a vast portfolio of work in North America and Asia, Edward uses his experience to mentor junior designers and provide quality and exciting deliverables to clients.
---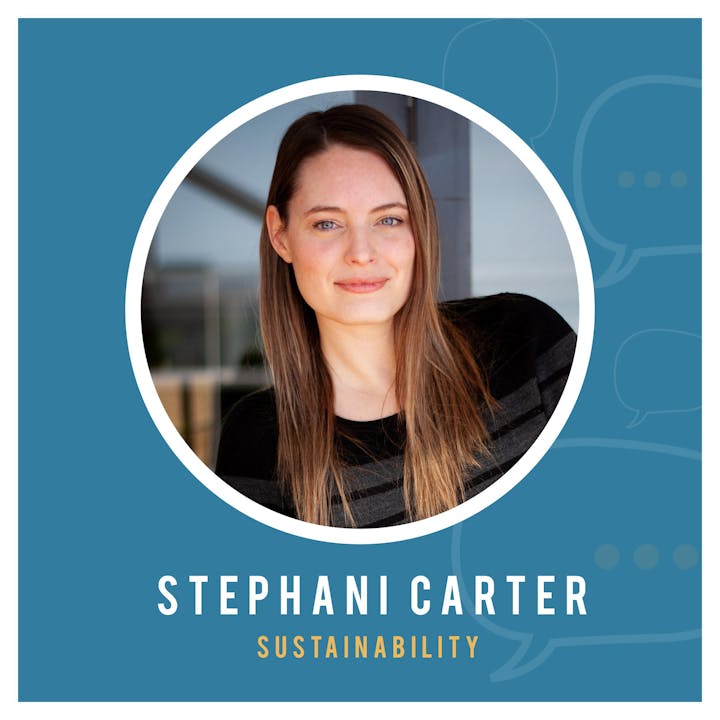 Stephani Carter:
IDT., LEED BD+C, QAD, Green Rater, Lean Green Belt
She is the owner of EcoAmmo Sustainable Consulting. With LEED, Living Building Challenge, Net Zero Energy, Zero Carbon Framework and WELL, Stephani and her team have certified leading-edge projects over the past 13 years.
Always at the forefront of change, Stephani and her team are consistently working on projects that drive innovation. Stephani is a LEAN Green Belt professional and with this training of continuous improvement is focused on innovating new ways to transition the world towards sustainability.
She is passionate about the intersection of LEAN and Green, and how the two benefit each other. She is also passionate about the science of team engagement, understanding that human behavior will enable or prohibit the transition towards sustainability. Combining all three has created a unique niche for Stephani and her company.